Winter is quickly coming up on us. Are you ready to trade in your flip flops and swim shorts for thermals and waterproof boots? Even if you are nor prepared for this change it's a good idea to make sure your car is. As the weather changes it can affect your car in many ways. It is important to keep your regular maintenance schedule as well as taking a closer look at these few season-specific car care items to keep you safe while driving.
Primary Battery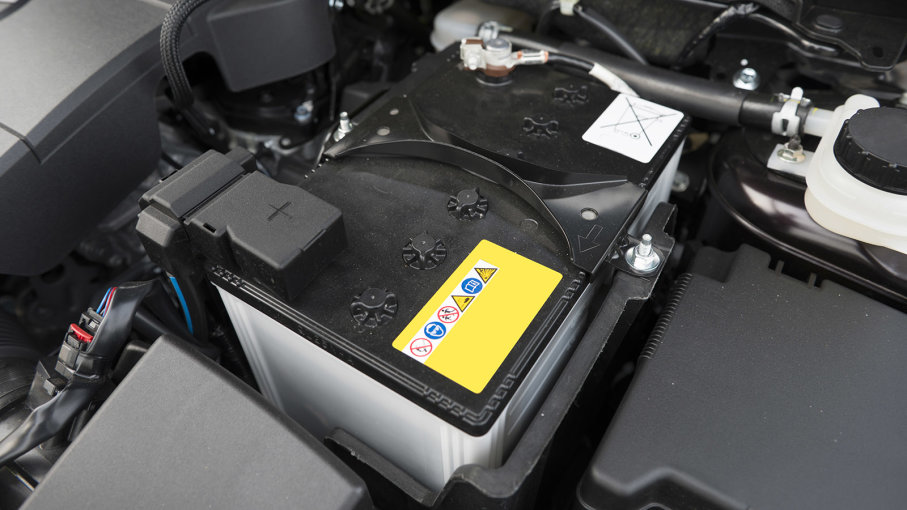 Our primary starting battery in our cars do not like large temperature swings. They are not huge fans of triple digit days in the summer and the cold winter nights where the temperature can drop to bone chilling levels. It's a good idea especially if you think your battery is having any issues to stop by and get it tested. It is far better to replace the battery before it leaves you stranded which is your luck is like mine it will happen at the worst possible time.
Wiper blades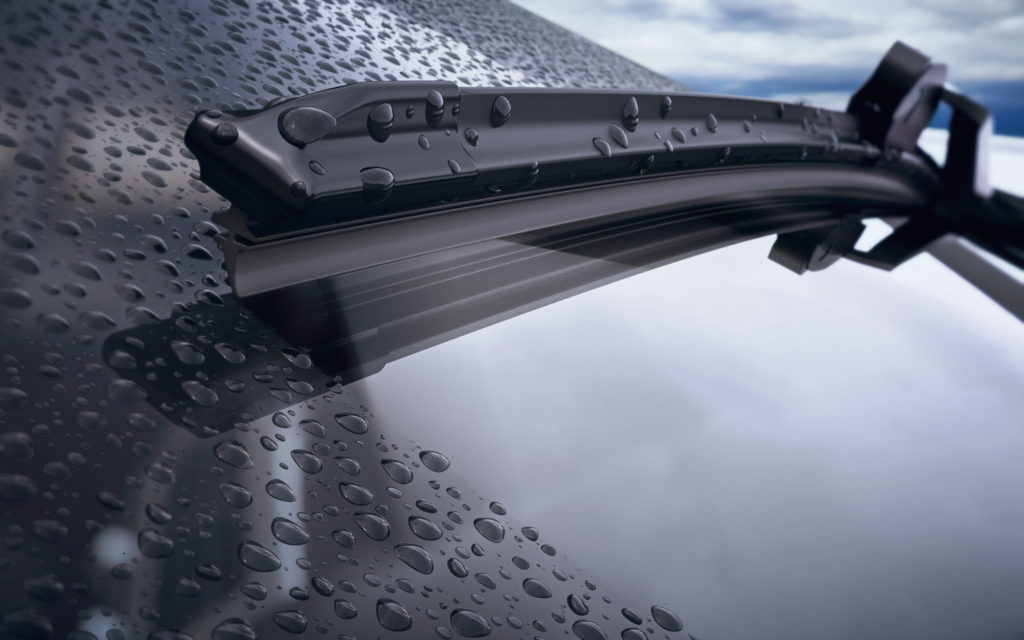 Wiper blades are often overlooked until they are needed. A good idea is to check them out before the rain, sleet, and snow arrive. That way you will not get caught driving when the skies open and the precipitation falls. Being able to see clearly is crucial to safe driving in especially in winter. They are many different types of wipers on the market pick what best fits your budget, just do not skip replacing them. We stock wipers at both of our locations. Stop in and we can help you install ones you have already purchased or get some for you if you need. Check your windshield washer reservoir and top off if needed. If you are in a colder climate that freezes, make sure you use a 0-degree windshield was or lower, so it does not freeze and crack the reservoir.
Clean Windows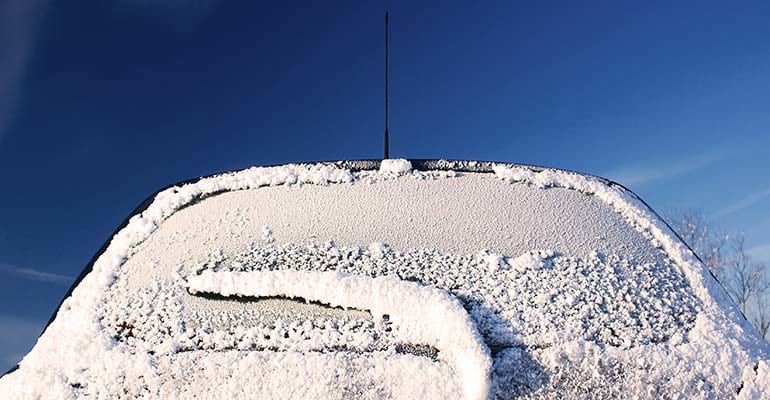 Every year we see at least one customer who has tried to use their wiper blades when they are frozen in place on a windshield that looks like this back window. It's covered in snow. Do yourself and your car a favor and use a snow brush and ice scrapper to remove the ice and snow before you use your wipers. There are products designed to aid with this. You can get a windshield ice shield or use some I shield spray. Make sure you carry an ice scraper or deicer spray. We use both on windshields some mornings at the shop. Failure to do so can lead to broken wiper components. Remember the wiper motor was not designed to move weight of piled up snow or unstick wipers frozen to the windshield.
Vehicle lighting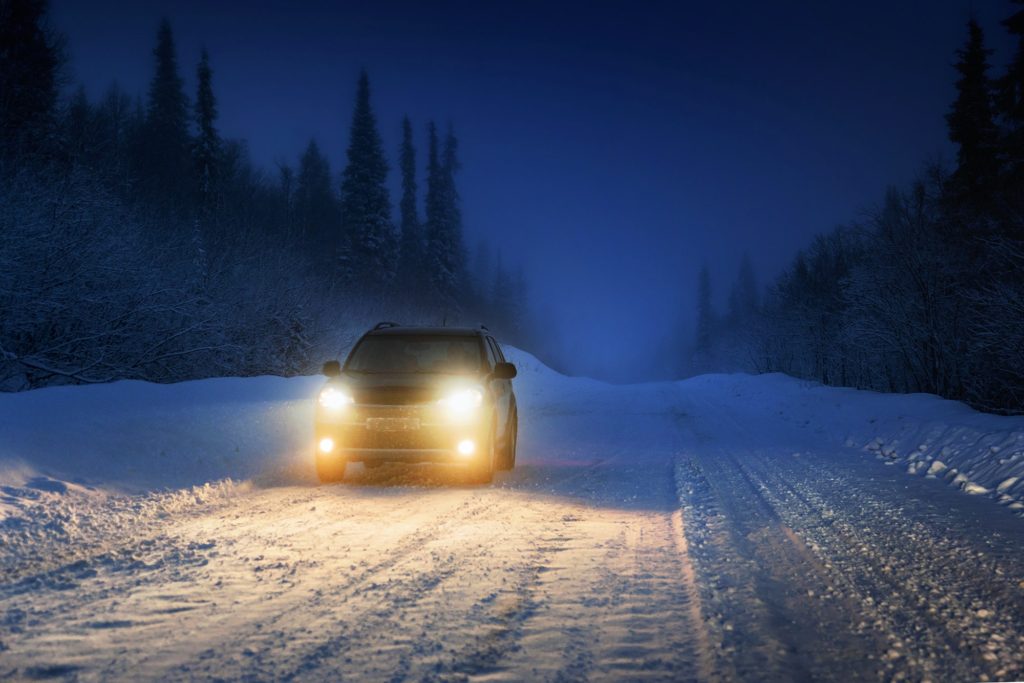 With the nights getting darker earlier and the sun drowned out with rain clouds visibility is defiantly affected. Turn on all the exterior lights on your car and walk around and inspect them. Make sure you check your headlights, turn signals lights, running lights, all brake lights, taillights, license plate lights, and reverse lights. Also turn on your hazards to confirm that is working properly as well. It is just as important for you to be able to see other vehicles on the road as it is for them to see you. If your headlights are not as bright as they used to be on most vehicles the bulbs are easily changed and can be upgraded to a brighter option with better down road vision and peripheral vision.
Tires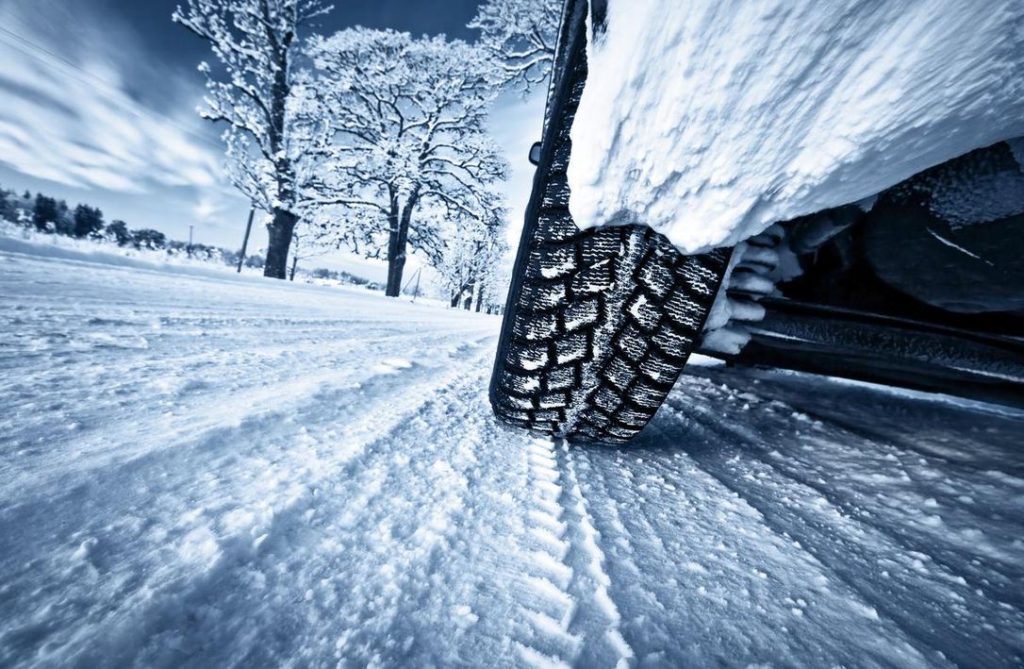 Some people run specific tires in winter normally a studded tire and then swap them out in the springtime. Not everyone can afford or chooses to do this. The important thing to keep in mind is the goal is traction. Look at the depth of the tread. Check and see if you are down at the wear bars or close to them. If you are unsure about your tires, come by either location and we can look and measure the tread depth if needed to give you some guidance on what the next move should be.