As soon as the weather gets better, I am eager to hook the boat up and get out and explore the local lakes and rivers. With fishing being one of my favorite hobbies I am seeing more and more campgrounds full of campers and many more boats out on the lake than I used to. With so many more of us out there on the roads towing we wanted to put together some tips to prep for the upcoming towing season. We would recommend reading our previous post dealing with spring car care tips. This will build off of that for those of us who tow.
1. Check Fluids on the Vehicle doing the towing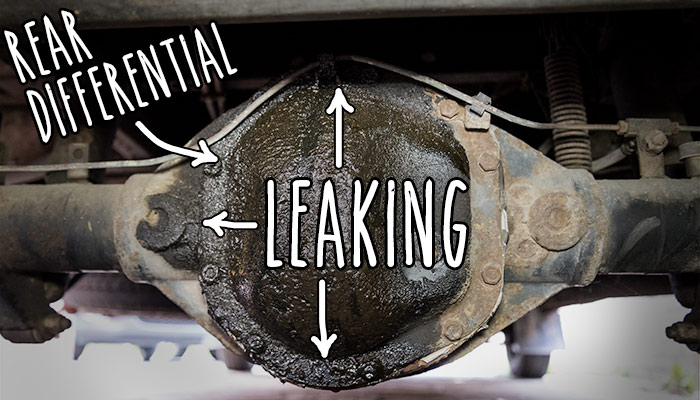 On top of checking the following fluids brake fluid, engine oil, transmission, power steering, and washer fluid there are some unseen fluids you will want to check and possibly service. It is a good idea is a good idea to have the fluid that is in your differential, transfer case, and transmission checked and serviced if needed. These fluids are broken down by heat and usage. Towing something behind your vehicle causes extra stress on your vehicle and these fluids. Look in your owner's manual for service recommendations on these fluids. You will normally see two different categories normal and severe. If you tow frequently or haul heavier loads regularly you will look at the recommendations for severe usage. If you are unsure of the condition of these fluids or how to check them any local shop would be more than happy to check these fluids for you. If you are doing it yourself and decided to change any of these fluids out take the time needed to confirm you are putting the proper fluid back in and it has any additives needed for your vehicle. Replacing fluids with the improper fluid can cause a major failure in many components.
2. Check your brakes and tires towing vehicle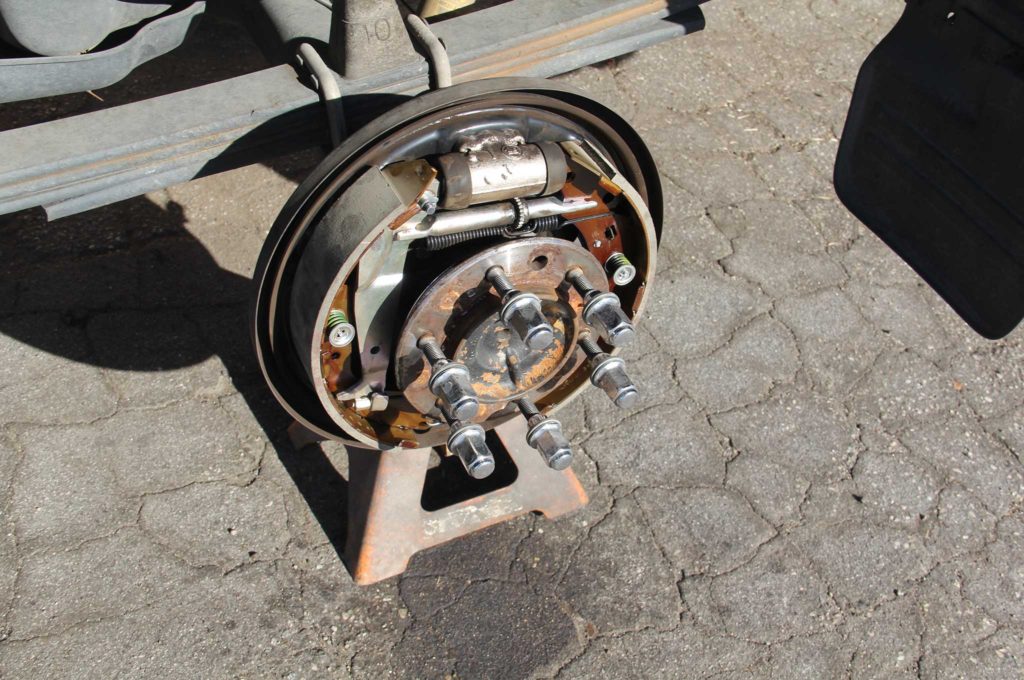 Walk around your vehicle and take a quick look at your brakes. On most vehicles you can look into the voids of the rim and see the brake caliper and brake pads. You can glance in there and see how close the brake squealer is to the brake rotor. If there is no squealer present you can look at the distance between the backing plate of the brake pads and the surface of the rotor. The brake squealer is typically 2/32 from the backing plate of the brake pads. Towing takes its toll on the brakes. If you have drum brakes like pictured to the left look through the inspection hole on the backing plate and look for how much shoe life they may have remaining. Brakes wear out much sooner due to the extra heat generated while braking with a towed trailer behind you. While examining your brakes also look at the tires for tread life left and weather cracking. The added weight on the rear tires while towing can exacerbate any issues that low tread life tires bring as well as more stress that makes weather cracking more dangerous.
3. Vehicle and Trailer Lighting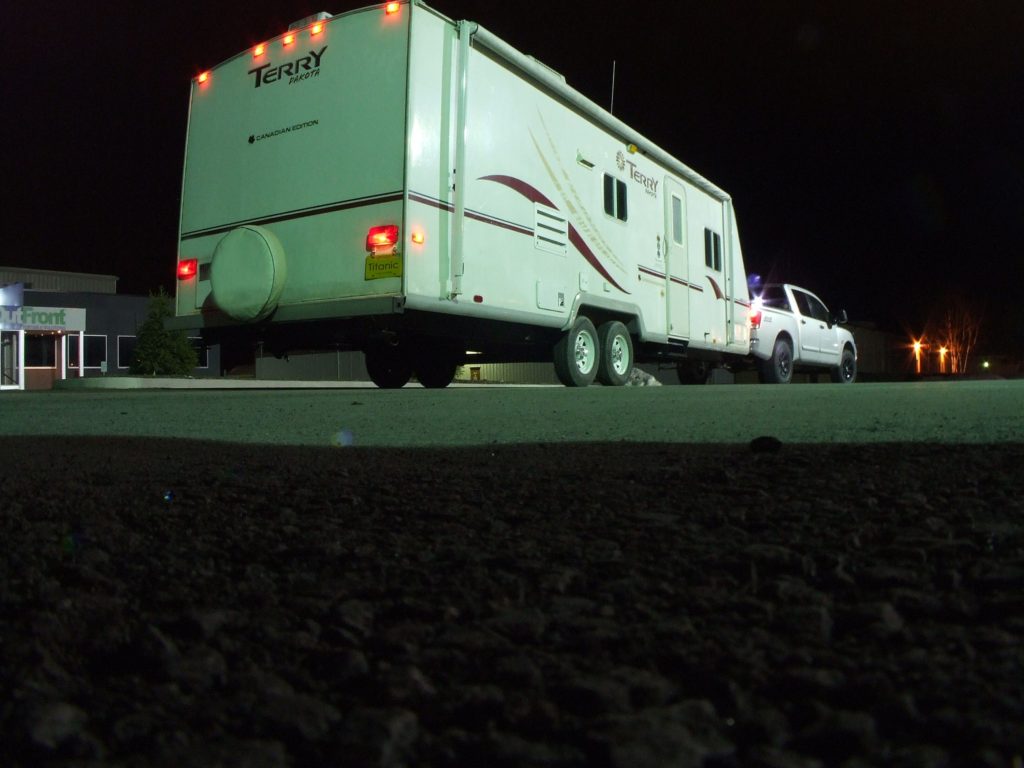 Do a quick walk around and make sure all the lighting on your vehicle is working properly. Inspect your trailer plug as well as the wiring for damage before you plug in your trailer lighting plug and confirm that lights on the trailer are working properly. Make sure to check brake lights, running lights, turn signals, hazards, and back up lights. If any of these lights are not working check the wiring going back to them for any breaks or rusty spots. Towing a trailer can be tough enough on the highways not being able to signal for lane changes and signal breaking can make your trip more challenging than it needs to be.
4. Check Trailer Tires, Spare Tire, and Wheel bearings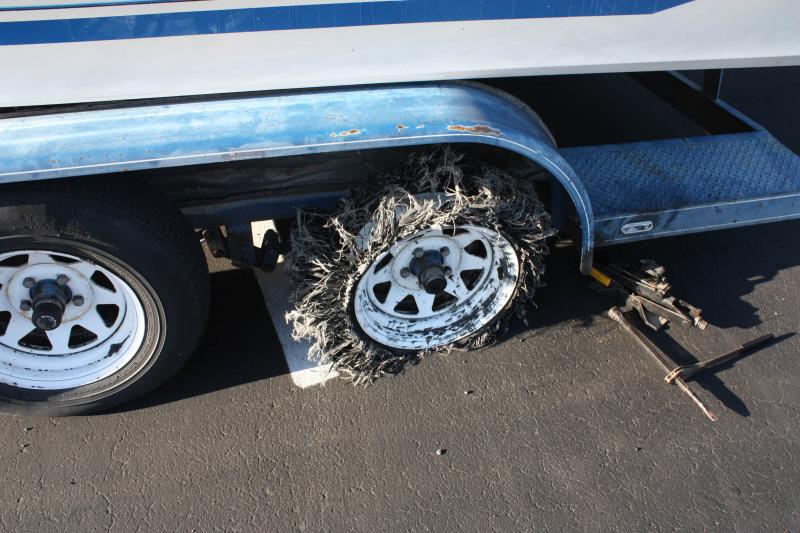 Take a look at the tires on your trailer. Check them for pressure, tread, and weather cracking. If you are seeing weather cracking you will want to replace your tires. If you see any abnormal tire wear it can be an indication of an issue with the axle and or bearings. Look and see if you have a spare tire for your trailer. In writing this post I found I did not have a spare tire on my Boat trailer. You do not want to be like the picture on the left with a blown tire and no spare. After looking at many other trailers passing me on the highway, I discovered I was not the only one. By installing bearing buddies or oil bath caps you can help prolong the life of your wheel bearings. You will still want to make sure they are well lubricated. I know many people who carry a spare set of wheel bearings. Some folks go as far as to carry a spare hub that can be installed in case of catastrophic failure. To prevent these kinds of problems on your trip make sure you check those wheel bearings out.